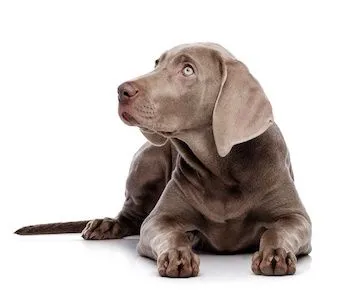 Elkridge Animal Hospital is proud to serve Elkridge and the surrounding areas for all your pet's healthcare needs since 2007. Our animal hospital is a privately-owned facility operated by Dr. Davinder Verma who is a licensed, experienced veterinarian and his wife, Rima Verma, an experienced business manager.
Our healthcare team is committed to educating our clients on how to keep pets healthy year-round, with good nutrition and exercise. Elkridge Animal Hospital strives to stay on top of the latest advances in veterinary technology and above all, remember that all pets need to be treated with loving care at every visit.
Elkridge Animal Hospital is a full-service animal hospital and welcomes pet patients in need of routine medical, surgical, and dental care as well as emergency treatment cases. Dr. Verma has years of experience treating serious conditions and offering regular pet wellness care. Beyond first-rate pet care, we make our clinic comfortable and calm, so your pet can relax in the waiting room and look forward to meeting our dedicated staff.
We are happy to offer a number of resources that enable you to learn about how to take better care of your pets. Please feel free to browse our site, particularly the informational articles. The best veterinary care for your pet is ongoing nutrition and problem prevention, so becoming knowledgeable about preventative pet care is essential to the ongoing success of your animal's health.
If you have any questions, there are multiple ways to contact us! Simply give us a call us at 410-379-6789 or email us at [email protected] or download our app! We'll promptly answer your questions as soon as possible.
Our veterinary office is located in Elkridge, MD and very easy to get to -- just check out the map below! We also welcome you to subscribe to our newsletter, which is created especially for local pet owners.
At Elkridge Animal Hospital, we treat your pets like the valued family members they are.
Get to know Elkridge Animal Hospital!
Hello, and thank you for your interest in our hospital! We're happy to introduce ourselves and share a little bit about our history, our philosophy and our staff. And of course, we would love to hear from you!
Click here to visit our staff page and get to know more about us.
Our History in Brief:
We opened our doors as a single veterinarian practice in November 2007 by Dr. Davinder Verma. Over the years as our clientele grew, we relocated to our current location, a free-standing building with more space for our patients. Our location features 5 spacious exam rooms, a dedicated dental suite, a surgery suite and a large treatment area to provide service for your pets. We have state-of-the-art technology at our disposal to effectively diagnose and treat your sick pets.
Our Philosophy:
We understand that your pets are an extended part of the family. Our Elkridge Healthcare Team provides the highest quality treatment and care while utilizing state-of-the-art veterinary medicine practices. Affordable veterinary care without the worry of compromise is our gold standard. Maintaining reliable communication and educating our clients is important to us. We believe these are the essential elements to the ongoing success of your pet's health.