Caring and Compassionate Pet Euthanasia
Euthanasia is something most people would rather not think about, unfortunately, pets become old and ill, and when they appear to be suffering, sometimes pet euthanasia is the most caring and compassionate thing a pet owner can do for their pet.
Understanding When It's Time to Say Goodbye
It can be difficult for pet owners to determine when it's time to say goodbye to their beloved pets, especially if your pet has good days and bad days. If you are unsure as to whether it's time to say goodbye, one of our veterinarians can evaluate your pet's health and answer your questions to help you make this challenging decision. Some things to consider while trying to decide if it is the right time to say goodbye are if your pet is having:
· chronic pain that cannot be alleviated with medication
· decreased eating and/ or lost weight
· chronic vomiting and/ or diarrhea that cannot be controlled
· activity levels that have dropped
· difficulty standing or walking on their own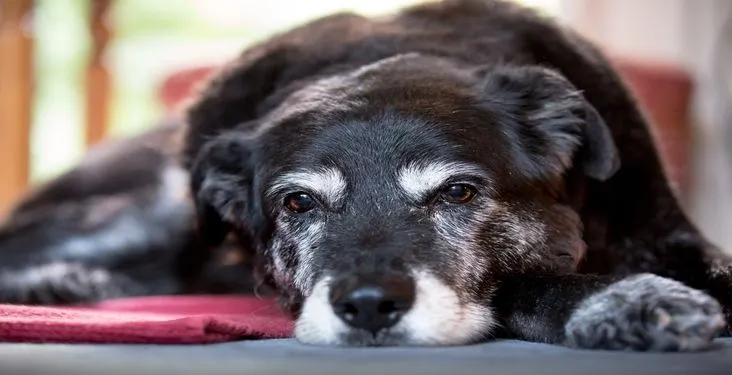 In-Office Pet Euthanasia
Many pet owners choose in-office pet euthanasia and Elkridge Animal Hospital tries to make this process as stress free as possible.
Once you arrive in our office, you will have the option of choosing how involved you wish to be in your pet's final moments. If you wish to stay with your beloved dog or cat throughout their final moments, our team will escort you to a private, comfort room where you can say your goodbyes and hold your pet while he or she passes. We have a dedicated room where your pet can snuggle with you on a couch or lay comfortably on a fluffy bed.
Prior to the procedure, our staff will place an IV (intravenous) catheter so that our veterinarian will have direct access to a vein. While placing the IV catheter, our staff may take your pet to our treatment room but will be certain to return as quickly as possible. You may take as much time as needed during the procedure.
Once you believe you are ready, our veterinarian will give your pet a sedative to help reduce your pet's anxiety. This injection may be given IV or IM (intramuscularly). Once your pet is relaxed, our veterinarian will proceed with injecting the medication that help your pet pass peacefully. After a few moments, the veterinarian will listen for your pet's heart to confirm your pet has passed.
You will have the option to take your pet back home for burial or select a cremation option. Many people choose cremation and Elkridge Animal Hospital has trusted Pet Memorial to provide these services. They offer many different options to help you honor your pet's memory. We recommend you visit their website and see the various services, products, and information they have available prior to your appointment.
At-Home Pet Euthanasia
An increasing number of pet owners are choosing at-home pet euthanasia in order to help their pets be as comfortable as possible and in a familiar environment. The process for at-home pet euthanasia is essentially the same as at an office. The only difference is that a veterinarian brings the medications to your home to be administered. While Elkridge Animal Hospital does not offer at-home euthanasia, we can provide you with recommendations.
For questions about pet euthanasia or to schedule an appointment with Elkridge Animal Hospital call us at 410-379-6789 or email us at [email protected]. We'd be happy to make this difficult process a little easier on your family.