Your pet deserves the best veterinary care. Our staff is dedicated to providing, not just healthcare for when your pet is sick, but for their ongoing wellness care.

All animals require regular, professional medical attention throughout their lives. Routine wellness checkups help ensure that your pet is healthy with thorough physical examinations, diagnostics and preventative treatments to ensure optimal health.
Annual Wellness Checkups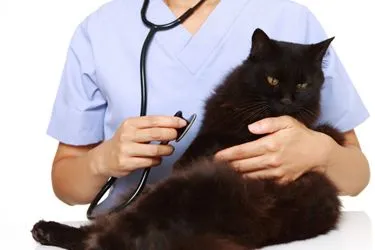 At your pet's annual wellness checkup, you can expect to start with an in-depth physical examination. Physical exams are performed to catch potential issues such as growths, ear infections, heart or lung abnormalities, dental disease, or motility issues.
During the visit, you'll discuss your pet's health at home, and be given the opportunity to convey anything that may be concerning you, such as any changes since the last visit including in behavior or appetite. Your veterinary healthcare team will also ask you specific questions to highlight common potential issues, as well as to get a better sense of the animal's lifestyle at home.
Recommendations for your pet will be based on their exam findings and medical history. These may include parasitic preventatives, vaccines based on your pet's lifestyle or further diagnostic tests such as bloodwork or imaging.
Additional services that may be conducted or recommended during your pet's annual veterinary checkup include items such as:
microchipping
dental examination and treatment
spaying/ neutering
blood or fecal testing
heartworm and tick-borne disease testing
Felv/ FIV testing
and more
Wellness Checkups for Special Situations

Consistent wellness checkups are also crucial for pets that fall into special categories, such as aging pets and puppies and kittens.
Puppies and kittens will have more frequent visits, ideally starting at 8 weeks of age, to ensure that they are growing at an appropriate rate and to catch any potential concerns as they appear. Early wellness checkup can reveal health conditions you should be aware of, as well as to build a baseline of health that can be used throughout your new pet's life. In addition, if you're a new pet owner, you can receive valuable advice and tips on caring for your young pet, such as tooth brushing techniques and parasite control.
Senior pets, which are cats and dogs over the age of 7 years old, should return every 6 months for a checkup to monitor for any health changes so that treatment, when necessary, can start as quickly as possible. Older pets often develop a range of age-related issues, such as loss of appetite, mobility challenges and failing eyesight. Veterinary wellness checkups support your beloved pet to help maintain a good quality of life as they age.
These are just some of the many services and treatment options available during routine veterinary wellness checkups at Elkridge Animal Hospital. We are dedicated to providing the most advanced care for your pet in Elkridge, MD and we can't wait to be a part of your pet's healthcare team!